PICTORIAL BOOK ON SREEPADA SREEVALLABHA
Sreepada Sreevallabha Charitra which is considered as most powerful book is published in various diffrent languages. We are creating an pictorial book in english on life of Sreepada Sreevallabha Charitra which shall be easy to understand for children as well as everyone. Some of these examples have been shown below.
1.What happened when Shankar Bhatt saw tiger in cave.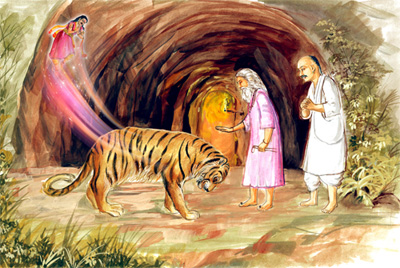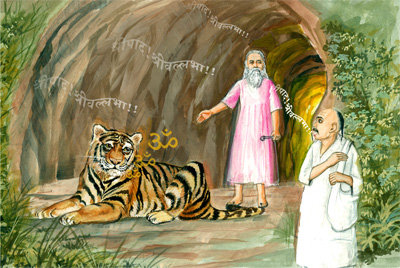 2. Why are we suffering in this present birth?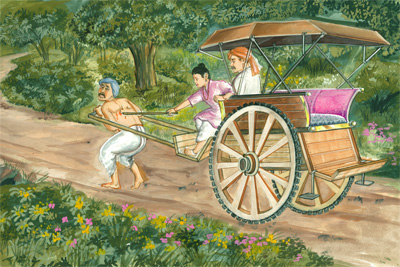 3.How we suffer if we commit suicide and what benefit we get when god blesses us.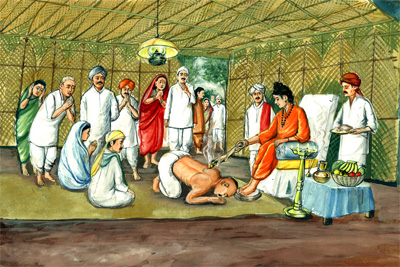 4.Though any person reaches higher level in spiritual life but still he must not make small mistakes. He shall have face severe problem in life.